About Sanjex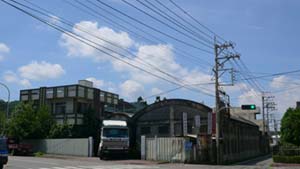 San Jung Industrial Co., Ltd. (SANJEX) is a leading company in the field of parts of rehabilitation equipment in Taiwan. Over 50 years SANJEX devotes all its attention and professional knowledge to offer customers a wide range of components of wheelchair, power chair and elderly care products with goods design, functions and certified quality system, ISO 9001.

In 1953, SANJEX established a factory to provide OEM & ODM service. Instantly the brilliant performances of products were approved and successfully exported to the world as Europe, America, North-East Asia, Africa and Australia. Further, on account of offering a complete & flexible production line, quick response to customers' needs & wants, innovation, and stable quality, SANJEX earns fine reputation within customers.
A COMPLETE & FLEXIBLE SERVICE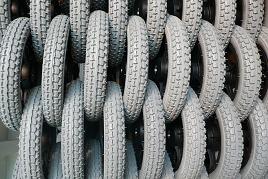 SANJEX assists customers with the vertical integration of production lines, including, HUB, CASTOR SET, FORK, FOOTPLATE, SKIRTGUARD, REAR WHEEL ASSEMBLY, HANDRIM, HAND BRAKE, SEAT & BACK UPHOLSTERY, ARM & LEG REST, FRAME, ACCESSORIES, ELDERLY CARE PRODUCTS, etc..
Besides, based on our flexibility in manufacturing and material logistics, customers with small demand & mixed business model could be served as well as large demand timely.
INNOVATION & ADDED VALUE
To be the best partner in the customers' supply chain and help increase profit & added-value of products, our R&D teams engage in developing the lighter, compact, and characteristics products by leveraging expertise and experience.
TRUSTWORTHY QUALITY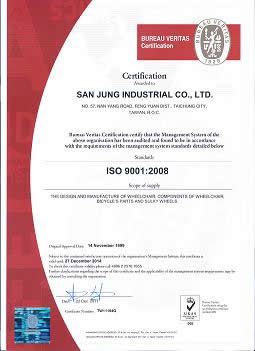 Through operating the well facilities, advanced manufacturing processes and engineering capabilities, and certified quality system, SANJEX provides trustworthy quality to our customers.To perfer your core competitive advantages, do feel free to contact us for further product information.